National Restaurants
ALABAMA

Compleat Angler
4851 Wharf Pkwy
Orange Beach, AL 36561
(251) 424-1350
Bob Baumhower's Compleat Angler restaurant, located in L.A. (that's Lower Alabama), is a knock-out. He serves a vast array of fresh seafood, farm fresh vegetables, pecans, fruits and a culture that loves to show-off warm Southern hospitality.

ATLANTA

KR SteakBar
349 Peachtree Hills Ave.
Atlanta, GA 30305
(404) 841-8820
An intimate neighborhood restaurant and bar by Chef Kevin Rathbun. Nestled within the Peachtree Hills and Peachtree Battle areas of Buckhead. A menu of Italian fare with an emphasis on Prime steaks. Inviting bar area and dining room. The bar offers a full line of hand-crafted cocktails. Weather permitting, outside dining is available.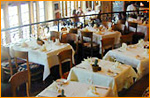 NAVA
3060 Peachtree Rd.
Atlanta, GA 30305
(404) 240-1984
From the flavorful cuisine to the architecture, decor and art ... NAVA was the culmination of this effort. NAVA's innovative menu is a collage of seafood, meat and game dishes with Latin and Native American influences. Bold flavors, vibrant colors and textures are experienced by the use of ingredients indigenous to the South and Southwest.
BOSTON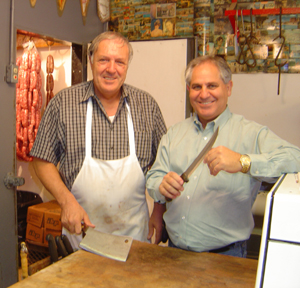 Abruzzese Meat Market
94 Salem Street
Boston, MA 02113
(617) 227-6140

Anthony's Pier 4
140 Northern Avenue
Boston, MA 02110
(617) 482-6262

Jasper White's Summer Shack
149 Alewife Brook Parkway
Cambridge, MA 02140
(617) 520-9500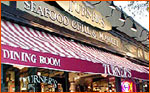 Turner's Seafood Grill & Market
506 Main Street
Melrose, MA 02176
(781) 662-0700

Jim Turner opened Turner Fisheries along with Forrester Clark in 1954. When Turner passed away in 1964, Jim's son, John Turner, ran the business. Turner Fisheries soon earned the title of the nation's leading quality seafood house. John Turner left the company in the 1980s to open his own company, J. Turner Seafoods, and located his operation in Gloucester, Ma. Today, John Turner's leading customers are none other than his sons, the owners of Turner's Seafood Grill & Market located in Melrose, Ma. Their restaurant specializes in New England seafoods with a sprinkling of meat items on the menu. I highly recommend the stuffed clams and tuna sashimi for appetizers and the made-to-order Portuguese fish stew or the lobster bisque as soup courses. For entrees try the crab cake platter or the baked stuffed lobster, a house specialty. Entrées range in price from $11.00-market price for the lobster.
CALIFORNIA

George's at The Cove
1250 Prospect
La Jolla, CA 92037
(858) 454-4244

Located in La Jolla, California, this restaurant's three stories boast an unsurpassed view of the sparkling La Jolla cove. Whether you wish informal dining on The Ocean Terrace or prefer the more elegant atmosphere in the Ocean View Room, our expert staff will complement the food, the wine and the setting with their commitment to your satisfaction.

LOS ANGELES

Animal
435 N. Fairfax Ave.
Los Angeles, CA 90036
(323) 782-9225

www.restaurantanimal.com

Bouchon Bistro
235 North Canon Dr.
Beverly Hills, CA 90210
(310) 271-9910
Bouchon, a Thomas Keller restaurant, offers traditional French bistro fare with a menu that showcases the best products available each day. Bouchon also features a raw bar with select oysters on the half shell and many other Fruits de Mer. Seasonal offerings change throughout the year and are complemented by Vin de Carafe, a unique wine program that brings recognition to local wine producers.

Church & State Bistro
1850 Industrial St., #100
Los Angeles, CA 90021
(213) 405-1434
A delightful French Bistro located in the loading dock of the original Nabisco Biscuit Company Building, which was built in 1925. Church & State Bistro is located in the arts district of downtown L.A.

CUT Beverly Hills
Beverly Wilshire, A Four Seasons Hotel
9500 Wilshire Blvd.
Beverly Hills , California 90212
(310) 276-8500
A chic spot in the heart of Beverly Hills, CUT has become the place to see and be seen and has garnered high praise from many outlets including the Los Angeles Times (Three Stars), Wall Street Journal and Wine Spectator, to name a few. Additionally, noted food critic John Mariani awarded CUT "Restaurant of the Year" in Esquire magazine's November 2006 issue. In 2007, CUT was nominated for "Best New Restaurant" by the James Beard Foundation, considered one of the highest marks of distinction within the culinary community. CUT is the recipient of one star in the prestigious Michelin Guide, Los Angeles edition.
Pizzeria Mozza
6610 Melrose Ave.
Los Angeles, CA 90038
(323) 297-1130

Nancy Silverton, Mario Batali and Joseph Bastianich meld their prodigious talents at Pizzeria and Osteria Mozza and now MOZZA2GO, all on the same block in the heart of Los Angeles, where their devout commitment to product, environment and hospitality is felt in every detail.
www.mozza2go.com

The Bazaar
465 South La Cienega Boulevard
Los Angeles, CA 90048
(310) 246-5555
The Bazaar by José Andrés, the world-renowned restaurant from the culinary icon, is a spectacular dining experience. Dining transcends into fête extraordinaire as guests enjoy a collection of imaginative culinary experiences that offer pioneering delicacies and delicious libations. A story in contrasts, The Bazaar menu blends tradition and ingenuity in true Spanish style. Located at the SLS Hotel Beverly Hills, The Bazaar By José Andrés is perfectly positioned between Beverly Hills and Los Angeles.

NAPA VALLEY

Bouchon Bistro
6534 Washington St.
Yountville, CA 94599
(707) 944-8037
Bouchon, a Thomas Keller restaurant, offers traditional French bistro fare with a menu that showcases the best products available each day. Bouchon also features a raw bar with select oysters on the half shell and many other Fruits de Mer. Seasonal offerings change throughout the year and are complemented by Vin de Carafe, a unique wine program that brings recognition to local wine producers.
SAN FRANCISCO

R & G
631 Kearny St.
San Francisco, CA 94108
(415) 982-7877This is the place to splurge on seafood. Fresh-from-the-tank fish and shellfish are everywhere --from the light and nearly greaseless, deep-fried, salt-and-pepper crab to the steamed whole fish. Even a basic pan-fried noodle dish has treasures like baby octopus and perfectly cooked squid. On the carnivorous side, R&G's barbecued pork is lean, smoky and addictive.

Tadich Grill
240 California St.
San Francisco, CA 94111
(415) 391-1849
First opened as a coffee stand during California's famed Gold Rush, Tadich Grill has established a tradition as one of the Bay Area's top restaurants. The menu features the freshest seafood, meats, poultry and produce with a focus on quality, consistency and value. The Tadich Grill experience is like no other. The restaurant is a high energy, busy place. Whether you're a regular or a first time visitor, the service is always the same: professional, no-nonsense and efficient.

YANK SING
49 Steveson
St. San Francisco, CA 94105
(415) 957-9300
Yank Sing's chefs will tantalize your palate and those of your guests using culinary techniques developed in the palaces of the Sung dynastytencenturies ago. Lovingly, they transform fresh fish, fowl, beef, pork, vegetables, exotic spices, and rice into the bite-sized morsels of Deem Sum

CHICAGO

Balena
1633 N. Halsted St.
Chicago, IL 60614
(312) 867-3888
BOKA
1729 North Halsted
Chicago, IL 60614
312-337-6070

Executive chef Giuseppe Tentori adds his unique style to the progressive American cuisine the three-year-old restaurant has become well known for. Along with an emphasis on local and seasonal ingredients, look for innovative pairings to become his trademark. While the menu will change regularly, with Tentori tweaking it here and there to reflect the best of what the seasons offer, one dish on the new menu has already garnered attention and is exemplary of the type of cuisine he excels at. His first course offering of squid stuffed with shrimp and scallops with baby spinach, spicy pineapple and tapioca seasoned with squid ink is one he plans to keep on the menu for awhile.

Girl & The Goat
809 W. Randolph St.
Chicago, IL 60607
(312) 492-6262
Girl & The Goat has been serving fun foods, craft beers, and making wine in a rustic environment since summer 2010. The Goat's menu is divided into three categories: Vegetable, Fish, and of course Meat--while vegetable, fish, or meat are respectively the main stars of their categories, there are crossovers in each area so you'll get a little bit of everything. Bread is baked daily, and there are always new creations on the menu. Girl & the Goat blended their own wine, and it's tasty. There are beers on tap from Three Floyd's and a couple others. If you're lucky, you might come across the elusive collaboration beers that Stephanie personally crafted with a couple of beer buddy cohorts. In addition to tap beers, there's also a bunch of bottles to choose from.

Little Goat Diner
820 W. Randolph St.
Chicago, IL 60607
(312) 888-3455

NellCôte
833 W. Randolph St.
Chicago, IL 60607
312.432.0500
Located in Chicago's white-hot Randolph Street Corridor, Nellcôte is designed to deliver all the hallmarks of ornate luxury—white Italian marble, art nouveau wrought iron gates, extravagant woodwork, cartouche crown molding, crystal chandeliers and Parisian herringbone wood floors. Although the destination offers a defiant return to glamour as a sexy, high-energy nightspot—it is also devoid of velvet rope exclusivity and the exorbitant price points that traditionally accompany such highbrow pretense.
North Pond
2610 North Cannon Drive
Chicago, Illinois 60614
(773) 477-5845

Osteria Via Stato
620 N. State St.
Chicago, Illinois 60523
(312) 642-8450
Mon - Thurs 5:00 - 10:00
Fri - Sat 5:00-11:00, Sun 4:00 - 9:00
Lunch Mon - Sat 11:30 - 2

SPIAGGIA
One Magnificent Mile
(on the corner of Michigan and Oak)
980 North Michigan Avenue, Level 2
Chicago, Illinois 60611
312.280.2750

Food critics enthusiastically acclaim Spiaggia as one of the very best Italian fine dining restaurants in Chicago and America. Sublime in its grandeur and classic in its excellence, Spiaggia is uniquely defined by Chef/Partner Tony Mantuano's superlative interpretation of authentic Italian cuisine, its magnificent décor and opulence in every detail. Mantuano's menu is comprised of the world's finest ingredients, and the award winning Spiaggia wine collection adds an exultation of the senses to the dining experience.
Signature dishes such as Seared Scallops and Wood-Roasted Guinea hen wrapped in pancetta, are served in Spiaggia's exquisite, tiered dining room. Towering 40-foot windows overlook the corner of Oak Street and Michigan Avenue framing a breathtaking view of the beautiful shores of Lake Michigan.

The Bristol
2152 N. Damen Ave.
Chicago, IL 60647
(773) 862-5555
The Bristol is an American restaurant located in Chicago's Bucktown Neighborhood. The Bristol has become a staple for Chicago's local dining crowd, off-duty chefs, and visiting gastronomes looking for a great dinner or Sunday brunch. The menu features handmade pasta, charcuterie, farm-fresh produce, and a nose-to-tail approach to cooking. Beverages include handmade cocktails, a wine list featuring over two hundred producers, and beers from around the world.
Tru
676 North St. Clair
Chicago, Illinois 60611
(312) 202-0001
Mon - Thurs 5:30 - 10:00
Fri - Sat - 5:00-11:00, Sun - Closed


DALLAS

Fearing's at The Ritz-Carlton, Dallas
2121 McKinney Ave.
Dallas, TX 75201
(214) 922-4848
Stampede 66
1717 McKinney Ave.
Dallas, TX 75201
(214) 550-6966
Leslie Brenner, Dining Editor of The Dallas Morning News calls Stephen Pyles' Stampede 66 restaurant his "Love Letter to Texas." Inspired by his upbringing in Big Spring, Texas, and learning to cook at his parent's truck stop restaurant, Chef Pyles has created what he refers to as "Modern Texas" cuisine - familiar Texas dishes re-interpreted with a contemporary twist.
DETROIT
La Bistecca Italian Grille
39405 Plymouth Road
Plymouth, MI 48170
(734) 254-0400
FAX (734) 254-9871

Station 885
885 Starkweather
Plymouth, MI 48170
(734) 459-0885


IDAHO
Beverly's
P.O. Box 7200
Coeur d'Alenc, Idaho 83816-1941
208-765-4000 ext 23
Fax 208-664-7276
1-800-688-4142
www.beverlysrestaurant.biz

The Cedars
Lake Coeur d'Alene's Premier
Floating Restaurant " Since 1965"
208-664-2922
P.O. Box 6200
Coeur d'Alenc, Idaho 83816
www.cedarsfloatingrestaurant.com/

Bonsai Bistro
101 Sherman
Coeur d'Alenc, Idaho 83816
208-765-4321
Fax 208-292-5671
www.bonsaibistro.com
LAS VEGAS
Ruth's Chris Steakhouse-Las Vegas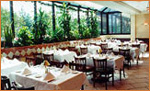 3900 Paradise Road
Las Vegas, Nevada 89109
(702) 791-7011
Lotus of Siam
953 E. Sahara Ave # A-5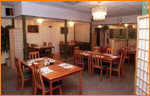 Las Vegas, NV 89104
(702) 735-3033
If the finished product reflects the personality and soul of a chef, then Saipin is a paragon of virtue with a devilish side. Her food is lively, sprightly, direct, balanced, and above all, sincere. There are no gimmicks at Lotus of Siam, no impediments to enjoying the unbridled deliciousness set in front of you. The surroundings are simple and uncluttered; the service gracious and friendly. The food sometimes appears slowly - this is not fast food.
LOUISVILLE
Jack Fry's
1007 Bardstown Road
Louisville, KY 40204
(502) 452-9244

Lilly's
1147 Bardstown Road
Louisville, KY 40204
(502)451-0447
Chef/owner Kathy Cary likes to celebrate local farmers with just-picked produce and free-range meats. Her seasonal menus might have a Southern accent or pay tribute to the cooking traditions of France, Italy or Spain. Specialties may include such signature dishes as the calamari Caesar salad, slow-roasted lamb shank, rosemary-scented chicken pot pie or the old-fashioned caramel cake. Chef Kathy will be featuring the cheeses of Grafton Village Cheese Company.
610 Magnolia
610 Magnolia Street
Louisville, KY 40204
(502) 636-0783
The Table is yours for the evening when you devote your palate to one of Chef Edward Lee's artful, five-course dinners. Dine in the intimate, contemporary main room, or request a table in the walled garden. The menu changes weekly, but sample entrees include roasted Antarctic sea bass in a truffled potato veloute, Colorado baby lamb chops and Kentucky bison tenderloin in Cognac peppercorn sauce. Chef Edward will be featuring the cheeses of FireFly Farm.
MISSISSIPPI

Burnham Drugs
5001 Main St.
Moss Point, MS
(228) 475-3411
Enjoy a nice breakfast or a classic pimiento cheese sandwich amid the gracious hospitality of this little drug store and soda fountain diner.
Bozo's Seafood Market & Deli
2012 Ingalls Avenue
Pascagoula, MS 39567
(228) 762-3322
Great seafood market with the best, freshest fried seafood I've had in a while.
NEW ORLEANS
Bayona
430 Dauphine Street
New Orleans, LA 70112
(504) 525-4455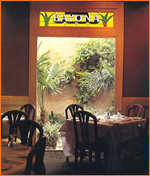 Nestled in a 200-year old romantic Creole cottage in the heart of the French Quarter, Bayona is a jewel in the crown of New Orleans cuisine. Featuring flavors of the Mediterranean, award-winning Chef Susan Spicer also incorporates Alsace, Asia, India and the Southwest into her menu. Recognized by national critics including the James Beard Foundation, Susan and Bayona offer guests an elegantly causal atmosphere and consistently outstanding service.

Boucherie
8115 Jeannette St.
New Orleans, LA
(504) 862-5514
Chef Nathanial Zimet smokes, cures, ages and prepares all meats in house. Boucherie embraces the traditions of its namesake, as well as the food that inspired it.

Broussard's Restaurant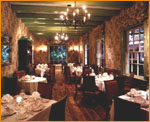 819 Rue Conti
New Orleans, LA 70112
(504) 581-3866

No French Quarter restaurant surpasses Broussard's for old-fashioned spectacle. What was once a dowdy Creole bistro is now a soft-edged, glittery mix of elaborate wall coverings, chandeliers, porcelain, and polished woods, with a manicured courtyard to boot. If the menu blazes no trails, it contains respectable renditions of the fancier Creole standbys further upgraded with Continental touches. The savory cheesecake of crab and shrimp with dill and roasted sweet peppers is a star among the appetizers, along with lumps of backfin crab in a spicy sauce. Other luxurious sauces crown fillets of fresh pompano, braised quail, and rack of lamb. Desserts are especially fancy, for example, layers of ice cream and sorbet wrapped in meringue. No lunch."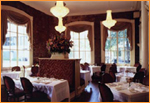 Restaurant August
301 Tchoupitoulas
New Orleans, LA 70104
(504) 299-9777
Housed in a renovated 18th century building, Restaurant August has been restored to its original grandeur, preserving its Old World architecture and integrity. Restaurant August is in the historic warehouse district just blocks from the French Quarter. Chef John Besh, one of Food & Wine Magazine's best new chefs in 1999, prepares contemporary French cuisine with an emphasis on ingredients indigenous to Louisiana. Restaurant August is the premiere food and wine experience of New Orleans with exceptional service and atmosphere.
Restaurant R'evolution
777 Bienville St.
New Orleans, LA
(504) 553-2277
Restaurant R'evolution is the first joint venture of award-winning chefs John Folse and Rick Tramonto, offering modern, imaginative reinterpretations of classic Cajun and Creole cuisine. Restaurant R'evolution's menu reflects a melding of the chefs' distinct culinary styles. Steeped in the diverse historic and cultural influences of Louisiana, the menu features not only the chefs' interpretations of New Orleans classics such as gumbo, po' boys, and beignets, but also new creations highlighting ingredients from what Chef Folse refers to as "the swamp floor pantry." Tableside service components play an important role in the dining experience, promoting guest engagement about the history and evolution of the food they are enjoying.
NEW YORK CITY
AQUAGRILL
210 Spring St. (at 6th Avenue in SoHo)
New York, NY 10012
212-274-0505
In 1996, Jennifer and Jeremy Marshall created one of New York City's finest seafood restaurants. They use only the freshest fish and finest ingredients and have a terrific raw bar. The food is delicious and the service impeccable.
Aquavit
13 West 54th Street
New York, NY 10019
(212) 307-7311
Aquavit, the premier Scandinavian restaurant in the city, has been carefully designed to impart a sense of serenity. The dining room is set in the soaring atrium of a lavish, converted townhouse that was once owned by Nelson Rockefeller. The steady splashes of the two-story waterfall transform what could be cacophonous acoustics into a pleasant quiet. Chef Marcus Samuelsson is heralded for his stellar herring plate, gravlax, and prune-crusted Arctic venison with potato-pear strudel. The food is unusual and deftly prepared, and the service is gracious. A five-course tasting menu is available for $75, with an additional $25 charge for five-course wine accompaniment. There is a more casual, less expensive cafe upstairs. Focusing on an eclectic American and Continental cuisine, this is a café. Expect the average entrée to cost over $20, and there's a prix-fixe menu at $58 per person.
Artisanal
2 Park Avenue
New York, NY 10016
(212) 725-8585
French Bistro, Fromagerie & Wine Bar featuring 250 cheese selections, fondue, classic French bistro menu and 100 wines by the glass. Artisanal requires that you confirm your online reservation by calling (212)725-8585 the day before your reservation time. Non-confirmed reservations will be released.
Bar Boulud
1900 Broadway
New York, NY 10023
212-595-0303
Bar Boulud is Chef Daniel Boulud's casual wine bar and bistro located across from Manhattan's Lincoln Center. A sumptuous array of house made charcuterie complements classic bistro cooking at both lunch and dinner. The signature terrines and pâtés are served from a charcuterie bar with communal seating. In addition, the dining room includes a unique tasting table in the round, from which our sommelier can lead customized tastings for small parties. Bar Boulud's cellar is dedicated to two regions: Burgundy and the Rhône Valley, the region surrounding Boulud's native city.
BLT FISH
21 West 17th Street
New York, NY 10011
212-691-8888
BLT FISH offers a flavorful menu of fish and seafood options with an incredible (and tasty) red snapper presentation.
Bolo Restaurant & Bar
23 East 22 Street
New York, NY 10010
(212) 228-2200

Café des Artistes
1 West 67th Street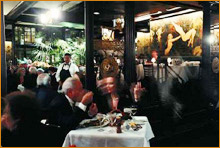 New York, NY 10023
(212) 877-3500
The Cafe des Artistes opened in 1917, making it one of Manhattan's most historic restaurants. Today, the Cafe is renowned the world over for its lushly romantic setting - including the famous nude paintings of Howard Chandler Christy - and warm service. The menu reflects the best of European bistro cooking, serving such dishes as Steak Frites, Pan-roasted Duckling, Salmon Five Ways and Pot au Feu with Marrow Bones.
Café Edison
228 West 47th Street
(Just West of Broadway)
New York, NY 10036
(212) 840-5000
Cafe Edison has been called the unofficial clubhouse of the New York theater district—complete with hearty European fare and stylized pink booths.
Colicchio & Sons
85 Tenth Ave.
New York, NY 10011
(212) 400-6699

Corton
239 West Broadway (between Walker & White Streets)
New York, NY 10013
(212) 219-2777
Located in the heart of Tribeca, Corton is a partnership between renowned restaurateur Drew Nieporent and Chef Paul Liebrandt. Chef Liebrandt's modern French menu melds the tradition of classical cuisine with a contemporary approach to ingredients and technique. The flavors are clean, precise and intense. The restaurant offers six- and nine-course tasting menus. Named for the largest area of Grand Cru in Burgundy, the restaurant highlights selections from Corton and several other French regions on its wine list.

Davidburke & Donatella
133 East 61st St. (between Park and Lexington)
New York, NY 10021
(212) 813-2121
Del Posto
85 10th Avenue
New York, NY 10011
Reservation Line: 212.497.8090
Confirmation Line: 212.672.0390

Del Posto is the ultimate expression of what an Italian restaurant should be. Joe Bastianich, Lidia Bastianich and Mario Batali represent a convergence of different styles and experiences. The restaurant concept generated at Del Posto can best be described as trans-generational: an expression of the evolution of cuisines, menus, service and ambiance that have characterized the history of the Italian dining experience in this country.
Dirty Bird To Go
204 W 14th St (Cross Street: 7th Avenue)
New York, NY 10011
(212) 620-4836
Eleven Madison Park
11 Madison Ave.
(on NE corner of 24th Street and Madison Ave.)
212-889-0905
Eleven Madison Park is in the landmark art deco building with soaring 35-foot ceilings with a view of Madison Square Park. They offer an intimate wine bar featuring 35 wines by the glass. The second floor private dining room also offers views of Madison Square Park.
Felidia
243 E 58th (Cross Street: Between 2nd Avenue and 3rd Avenue)
212-758-7687 Felidia is the acclaimed Manhatten Eastside flagship of Lydia Bastianich, open since 1981. It is here that many of Lidia's devoted fans find her greeting each guest with the same warmth and pasion that exhibits through her television shows and cookbooks.
Fleur de Sel
5 East 20th Street
New York, NY 10003
(212) 460-9100
FAX (212) 460-8319

This 40-seat restaurant shouts imagination, innovation and creativity. Its young owner/chef, Cyril Renaud, and most of his staff, hail from the world-famous La Caravelle Restaurant. You will not find a better meal in the city of New York. Chef Renaud creates masterpieces for the palate and from the palette. Notice the artwork on the walls. It's his! Your greatest challenge here is deciding what to order. His prix fixe menu is one of the best values in town.
Grand Central Oyster Bar & Restaurant
Grand Central Terminal
New York, New York 10017
212-490-6650

The Grand Central Oyster Bar & Restaurant opened its doors in 1913 in the new state-of-the-art Grand Central Terminal. Over the years it has become one of America's most historic and celebrated seafood restaurants, renowned for its grand décor, spectacular raw bar and vast daily menu, which draws a diverse clientele including high-society New Yorkers, local business people, dignitaries, celebrities, commuters and tourists. This landmark restaurant is located on the lower level of the newly renovated terminal.
Grand Sichuan
9th Ave at 24th
New York, NY
Not so grand, but the most creative and interesting drop-in Chinese at a great price.
Gramercy Tavern
42 East 20th St
(Betw. Park Ave. and Broadway)
New York, NY 10003
212-477-0777
Gramercy Tavern is a stunning American interpretation of a warm, luxurious restaurant often found in the European countryside. Superior cuisine, wines and hospitality are the trademark of this wood-beamed, antique-filled restaurant. Located in the historic heart of Manhattan's vibrant Flatiron District.
Jack's Luxury Oyster Bar
246 E. 5th St., New York, NY 10003
between Second and Third Aves.
212-673-0338
Le Veau D'or
129 East 60th Street
New York, NY 10022
212-838-8133
Some things never change, which exemplifies the spirit of Le Veau D'Or. "The Club," as owner Catharine Treboux explains, is her father, Robert Treboux's, passion. At 85 years young, Monsieur Treboux continues to wait on guests, serve wine and extend gracious hospitality. While the restaurant was a bustling, one-of-a-kind bistro in the late 1960s, its charm now is its relaxed atmosphere and French comfort foods. The food is really quite good. The vichyssoise is excellent as is the coq au vin and boeuf bourguignon. The meal is complete only when you sample the classic Oeufs à la Neige for dessert. The menu is a $20 three-course prix fixe. Can't be that.
Lure Fishbar
142 Mercer Street
New York, NY 10012
Lure Fishbar offers a diverse dinner menu in a comfortable, relaxed setting.
Marea
240 Central Park South
New York, NY 10019
212-582-5100
Marea, meaning "tide" in Italian, redefines the seascape of high-end Italian cuisine serving regional foods of Italy that are heavily influenced by ingredients drawn from the four bodies of water that surround the boot.  The menu reads like a study of the sea. The crux of the cuisine is devoted to the freshest and most seasonal fish and shellfish sourced from both the Mediterranean and waters worldwide.  Marea is a Relais & Chateaux property.  The restaurant occupies the space previously held by Tony May's San Domenica.
Milos
125 West 55th Street
New York, NY 10019
(212) 245-7400
Nestled at the foot of Avenue of the Americas Plaza, Milos brings an air of Mediterranean culinary freshness into the buzzing heart of Manhattan's Midtown. The focus at Milos is always on finding the best the world has to offer: the best produce, the best wines, the best honey, the best yogurt, and above all, the best fish and seafood. When products are of such flawless quality, covering them up with sauces and forceful flavors is exactly what should not be done. Milos prides itself on the clarity of its food, following an edict of perfect simplicity, to preserve each ingredient's distinct flavor and nutritional value.
Nicky's Vietnamese Sandwiches
150 East 2nd
New York, NY10009
Phone: (212) 388-1088
The name says it all. Bahn mi that will have you coming back for more, even if there's nowhere to sit.

Nobu 57
40 W. 57th St.
New York, NY
(212) 757-3000
Chef Nobu Matsuhisa has been a pioneer for Japanese cuisine since 1994. Nobu partnered with restaurateur Drew Nieporent, Meir Teper, and Oscar-winning actor Robert De Niro to bring his modern Japanese to New York. Nobu draws upon his classical training at sushi bars in Tokyo and his life abroad in Peru, Argentina, and around the world to create a whole new trend in Japanese cuisine. The resulting dishes, including Yellowtail with Jalapeno, Tiradito Nobu Style, Lobster with Wasabi Pepper Sauce, and Black Cod with Miso, make Nobu the innovator of new style Japanese food.

Oceana Restaurant
55 East 54th St.
New York, NY 10022
(212) 759-5941

One C.P.S.
One Central Park South
New York, NY 10019
(212) 583-1111
FAX (212) 593-7781
Formerly, the Edwardian of the Plaza Hotel, Alan Stillman has converted this ultra-formal corner into an open bistro. Every table has a great view overlooking Central Park South, and Chef David Burke and his team create exceptional cuisine. Any party of eight should request the private dining room adjacent to the kitchen.
Picholine
35 West 64th St.
New York, NY 10023
(212) 724-8585
The menu at Picholine captures chef-owner Terrance Brennan's inventive spirit and unbridled creativity. Featuring the highest quality seasonal ingredients, his French-Mediterranean dishes are original interpretations of classic flavors from France, Spain and Italy. Delectable "preludes" include Sea Urchin Panna Cotta with Chilled Ocean Consommé and Caviar, and Crisp Sweetbreads with Pickled Crudité and Raisin-Mustard Emulsion; signature entrées include Diver Sea Scallops with Cauliflower Silk and Blood Orange Grenobloise, and Heirloom Chicken "Kiev" with Chanterelles and Liquid Foie Gras. Desserts like Passion Fruit "Cannoli" with Coconut Tapioca and Exotic Fruit Soup, and Pear "Torchon" with Smoked Maple Ice Cream and Spice Bread Crumbs sweetly round out the restaurant's offerings. Brennan's game menu is fabulous particularly the venison, Foie Gras "Shabu Shabu" and Wild Scottish Hare. Picholine's renowned cheese cart displays more than 60 of the world's finest artisanal cheeses. The restaurant received a James Beard Foundation nomination for the country's Outstanding Restaurant in 2007, and was awarded two stars in the 2008 edition of Michelin Guide New York City.
Pongsri
244 West 48th Street
New York, NY 10036
(212) 582-3392

Rouge Tomate
10 E. 60th St.
New York, NY 10022
(646) 237-8977
The seasonally inspired culinary offerings of Rouge Tomate rely heavily on locally sourced ingredients and are prepared in consultation with a culinary nutritionist.  A carefully selected global wine list offers more than 200 domestic and international varieties, including a large selection of organic and biodynamic wines and a handful of wines from local estates.  Rouge Tomate is dedicated to proactively addressing environmental issues, from the design of the restaurant to the development of the menu. As a highly rated member of the Green Restaurant Association, Rouge Tomate reduces its carbon imprint by choosing ecological materials made from recycled or recyclable elements; using Forest Stewardship Council-certified wood for floor and furniture; using energy-efficient equipment such as ovens, refrigerators and lighting systems; separating waste and composting all food items and appropriate materials; giving preference to local and seasonal products; buying meats and poultry from farmers who feed animals with local plants; and featuring wines by viticulturists who follow organic and biodynamic principles.
Stella del Mare Restaurant
346 Lexington Avenue
New York, NY 10016
(212) 687-4425
Trattoria Spaghetto
232 Bleecker St
New York, NY10014
Phone: (212) 255-6752
Cheap authentic Italian in a bustling neighborhood with a view of an old Italian church. Like a trip to Italy minus the airfare.
Tribeca Grill
375 Greenwich St. (corner of Franklin)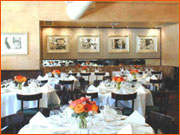 212-941-3900
Located in Tribeca's Washington Market area on Franklin & Greenwich Streets, Tribeca Grill radiates excitement and energy. Its association with hundreds of major media events has helped to make "The Grill" a classic New York social gathering place. Special events and benefits are held here for everyone from Nelson Mandela to Bruce Springsteen, and a steady stream of movie premieres adds to the restaurant's acclaim.
Union Square Cafe
21 East 16th Street
New York, NY 10003
(212) 243-4020
Reservations: (212) 989-3527
In October 1985 Danny Meyer opened his first restaurant, Union Square Café. A new breed of American eatery, USC paired imaginative food and wine with caring hospitality, comfortable surroundings and exceptional value. Serving American cuisine with an Italian soul, USC was an immediate hit. From outstanding wines by the glass, dining at the bar and seasonal ingredients to an emerging downtown location and a mission to support our community, USC has changed the restaurant landscape in NYC and across the country. A critical success from the outset, USC has twice garnered The New York Times' three-star rating, and also earned Zagat Survey's #1 ranking as New York's Most Popular Restaurant for an unprecedented eight years.
Veniero's
342 East 11th Street
New York, NY 10003
(212) 674-7070

II Vagabondo
351 East 62nd Street
New York, NY 10021
(212) 832-9221
Fabulous Italian restaurant on a bocce ball court. The few tables there used to be for the families of men who played bocce. The old men still play there, but the place now serves delicious homemade-style food to those lucky to discover it.
Yuca Bar
111 Avenue A (at 7th St)
New York, NY 10009
(212) 982-9533
PENSACOLA
Coffee Cup Restaurant
520 E. Cervantes Street
Pensacola, FL 32501
(850) 432-7060
Jerry's Cajun Cafe & Market
6205 N. 9th Avenue
Pensacola, FL 32504
(850) 484-6962
PHILADELPHIA
Le Bec-Fin
1523 Walnut Street
Philadelphia, PA
(215) 567-1000
www.lebecfin.com
Brasserie Perrier
1619 Walnut Street
Philadelphia, PA
(215) 568-3000
www.brasserieperrier.com
SEATTLE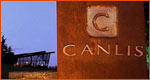 Canlis Restaurant
2576 Aurora Avenue North
Seattle, WA 98109-2299
(206) 283-3313

This Seattle institution celebrated its 50th anniversary with a new and exciting look and menu that dazzled its patrons. Although the food is among the best in the Pacific Northwest, the view is second to none. One of my favorite dishes is the Wasyugyu beef, a combination of Washington state beef with the famous Kobe-style beef of Japan.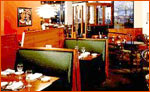 Etta's Seafood
2020 Western Avenue
Seattle, WA 98121
(206) 443-6000

Tom Douglas is one of the Pacific Northwest's most notable chefs. I enjoyed the Snow Creek oysters and Penn Cove oysters. The Hot Smoked Sake Salmon was terrific as was the oven-roasted Alaskan Halibut. But Tom's signature dish, the Spice Rubbed King Salmon with shiitake relish, is to die for!
Two other Tom Douglas restaurants you might want to try are:
Dahlia Lounge
2001 Fourth Avenue
Seattle, WA 98121
(206) 682-4142
Palace Kitchen
2030 Fifth Avenue
Seattle, WA 98121
(206) 448-2001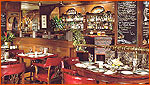 Shuckers
(Restaurant within the Four Seasons Hotel Seattle)
411 University Street
Seattle, WA 98101
(206) 621-1984

Oysters, oysters and more oysters. Shuckers, the premier oyster and seafood restaurant, is located on the lower level of the Four Seasons Hotel. It continues to rank among the top three of my favorite raw oyster bars. My favorites on the menu, although they do change seasonally, are Pacific, Kumo Moto, Penn Cove, Hama Hama and Hunter's Point - similar to Louisiana oysters.

International Restaurants

MONTREAL, CANADA
Maestro S.V.P.
3615 St. Laurent Blvd.
(Coin prince Arthur)
Montreal, Quebec
(514) 842-6447

Maestro S.V.P. welcomes everyone to a seafood world
experience. The ambiance of jazz music and the warm original and welcoming decor invite diners. Every day Chef Hugo St-Jacques creates an adventure with cuisine du marché. The Maestro Platter is a gigantic delight: clams, king crab, steamed mussels, coconut shrimp, bruschetta, maestro calamari, lobster, chicken and shrimp satays and their five sauces: garlic butter, lime, cayenne/gin sauce, peanut sauce and spicy marmalade sauce. I love their ice cold oysters served on the half shell. Also, don't leave without grabbing a jar of their Ya-Ya sauce.
Toqué!
900 Place Jean-Paul Riopeppe
Montréal, Québec H2Z 2B2
(514) 499-2084

According to author Robert Beauchemin, the restaurant is a "temple of superb taste; for those who have had the privilege, the restaurant is almost synonymous with Montreal. We could baptize it Toqué! of Montreal."
La Maree
Restaurant Francais De Haute Qualite
404 Place Jacques Cartier
Vieux Montréal, PQ
(514) 861-8126 or (514) 861-9794 FAX (514) 861-3944
This 250-year-old building in old Montreal is a seafood lovers paradise. The tavern decor is simple yet comfortable and homey. The artwork will certainly catch one's eye. Although the waiter will allow you to create your own menu choices based on the freshest local seafood, I recommend beginning with the frog legs from Quebec and ending with the crepes in Grand Marnier. No matter what you choose, it is sure to be fantastic. Hazel Mah and her husband Chuck have established the ultimate in Oriental dining. Both restaurants are members of the prestigious Distinguished Restaurants of North America (DiRoNA). Although both feature Oriental styles, they are quite different.
Le Piment Rouge
Cigar Lounge
Cognac Bar
1170, rue Peel
Montreal, Quebec
Canada H3B 4P2
(514) 866-7816
FAX (514) 866-1575
Le Piment Rouge has a magnificent towering wine cellar in the middle of the room. The food is unlike any Chinese cuisine I've ever tasted. Both the quality and presentation are remarkable. The sauces are unique to the restaurant, and I dare you to identify the flavors permeating the dish.
Les Remparts
93, rue de la Commune East
Montreal , QC H2Y 1J1
(514) 392-1649

"The Remparts" is a spectacular restaurant in which to appreciate provencale gastronomy. From the beautiful dining room with spectacular views over the valley or the flower filled "terrasse" and veranda you will enjoy a wonderfull meal. The chefs excellent food will impress you as much as the sunsets over the hills.
TORONTO, CANADA

360 Restaurant at the CN Tower
301 Front Street West
Toronto, ON M5V 2T6
Daily 8:00 a.m.-11:00 p.m.
(416) 362-5411 FAX (416) 601-4722
Known as the tallest structure in the world, the CN Tower has a wine cellar with more than 10,000 bottles. Though most people enter this world-famous structure for the view of Toronto, Neil Jones' culinary team will wow your palate as well.

Canoe Restaurant + Bar
Fifty-Fourth Floor, Toronto Dominion Bank Tower
66 Wellington Street West, P.O. Box 187, Toronto, Canada, M5K1H6
Reservation: tel 416.364.0054 fax 416.364.4273

Daniel et' Daniel
248 Carlton St.
Toronto, ON M5A 2L1
(416) 968-9275 FAX (416)968-6343
For all of your catering needs!

Joso's
202 Davenport Road at Avenue Road
Toronto, Ontario M5R 1J2
(416) 925-1903
The presentation of fresh seafood from approximately eight countries delivered tableside on a large ice-filled pewter tray is stunning! In fact, I've never seen anything like it. The fried and grilled calamari is a must, the P.E.I. mussels are extraordinary and the fresh head-on fish grilled whole over a wood fire cannot be duplicated anywhere.

La Fenice
319 King Street West
Toronto, ON M5V 1J5
(416) 585-2377 FAX (416) 585-2709


Rodney's Oyster House
209 Adelaide Street East
Toronto, Ontario M5A 1M8
(416) 363-8105 FAX (416) 363-6638

This is the best oyster bar in the area. Fit for any oyster aficionado.
Ruth's Chris Steak House
145 Richmond Street West
Toronto, ON M5H 2L2
(416) 955-1455 FAX (416) 955-1494

77 City Centre Drive
Mississauga, ON L5B 1M5
(905) 897-8555 FAX (905) 566-4523


ENGLAND

Fortnum & Mason for Afternoon Tea
181 Piccadilly
London
(011) +44 20 7734 8040
For over 300 years, Fortnum & Mason has been sourcing and selling superb quality tea. In 1926 this famous grocery store was transformed into a unique department store with a restaurant that offered afternoon tea to customers. The tradition of taking tea and that little bit of something between lunch and dinner had long been a feature of smart households. The menu still features the finest teas, delicate sandwiches and exquisite cakes for taking the perfect afternoon tea.

Le Gavroche
43 Upper Brook St.
London W1K 7QR
(011) +44  020 7408 0881 / 020 7499 1826
Le Gavroche was opened in 1967 by brothers Michel and Albert Roux. Offering classical French cuisine, some dishes are served with a modern twist. Notable dishes are Soufflé Suissesse (cheese soufflé baked on double cream); Le Caneton Gavroche (whole poached duck in a light consommé served with three sauces for two); and Omelette Rothschild. Albert's son, Michel Roux, Jr., is the current chef patron having taken over the kitchen in 1991. In 1982, Le Gavroche became the first restaurant in the UK to be awarded three Michelin stars.

Le Manoir aux Quat'Saisons
Church Road
Great Milton
Oxford
OX44 7PD
England
(011) +44 184 427 8881
The modern French menu at Raymond Blanc's two-Michelin starred Le Manoir aux Quat'Saisons restaurant has been described as "a twist of imaginative genius" and the cuisine is undoubtedly the focus of every guest's visit. The quality of the food stems from the freshness and purity of its ingredients. The two-acre kitchen garden, which supplies the kitchen, produces 90 types of vegetables and over 70 varieties of herbs.  Since 1999, Gary Jones has been Executive Head Chef, whom Raymond describes as "the most gifted chef I know." Complementing the menus is a superb range of wines. Le Manoir's wine cellar, which nestles beneath the conservatory, is home to around 1,000 different wines from around the world, with around 60% being of French provenance.
Le Méridien Piccadilly Terrace Grill & Bar
21 Piccadilly
London
England
W1J 0BH
(011) +44 207 734 8000
Terrace Grill & Bar serves locally sourced meat and fish dishes in contemporary and sophisticated surroundings overlooking Piccadilly. Enjoy grilled-to-perfection beef, pork and fish or discover the large selection of British and international gins at the bar. An original experience is their Gin & Tonic Afternoon Tea.
Mosimann's
11B West Halkin St.
London SW1X 8JL
(011) +44  4420 7235 9662
It is not given to many buildings to serve as a Presbyterian church, a spiritualists' meeting place and finally, as one of London's most famous luncheon and dining clubs. Built in 1830, The Belfry has been all these things.  Helmed by legendary chef Anton Mosimann and his two sons Philipp and Mark Mosimann, Mosimann's Club is one of the most prestigious private dining clubs in the world.  Members come from the world over to enjoy its exemplary cuisine, wines and bespoke service, set in the luxurious and intimate atmosphere of a stunningly-converted 19th century church in the heart of Belgravia, with its relaxed Balcony Bar, grand Main Dining Room, and seven exquisite Private Dining Rooms.
Rules Restaurant
35 Maiden Lane
Covent Garden
London WC2E 7LB
(011) +44 207 836 5314
Rules was established by Thomas Rule in 1798 making it the oldest restaurant in London. It serves traditional British food, specializing in classic game cookery, oysters, pies and puddings.
Rules is fortunate to own the Lartington Estate in the High Pennines, where they source the highest quality game birds, roe deer and Belted Galloway beef. Rules is renowned for its game dishes and as such, the Game Season plays an important part in shaping the menu.

Savoy Grill
Strand
London WC2R 0EU
(011) +44  0207 592 1600
Set along the banks of the River Thames, the world-famous Savoy Hotel has been home to one of London's most iconic restaurants since 1889, The Savoy Grill. Soon after opening, hotel manager César Ritz joined the team at The Savoy, bringing with him prominent Chef Auguste Escoffier to run the kitchen, whose influence still inspires the menu today. The menu is inspired by classic British and French dishes.
Stapleford Park Country House Hotel & Sporting Estate
Grinling Gibbons
Stapleford, Nr. Melton Mowbray
Leicestershire, LE14 2EF
(011) +44 1572 787000
Stapleford Park country estate, near Melton Mowbray in Leicestershire, England, is surrounded by 500 acres of landscaped grounds offering the perfect location for an idyllic escape. Royalty were entertained here and the tradition of country house hospitality and English sporting pursuits continues to the present day. There's space to entertain, or be entertained. There are friendly bars and dining rooms to enjoy a drink and locally sourced food. Gourmet food is served in the elegant Grinling Gibbons Restaurant.

The Cricketers at Clavering
Nr. Saffron
Walden, Essex CB11 4QT
(011) +44 1799 550442
Located in a delightful 16th-century English Country Inn, this restaurant with award-winning food, roaring log fires, beamed ceilings and well-kept cask ales offers a friendly, relaxed atmosphere.  The Cricketers is situated in the charming, rural village of Clavering, North Essex, near to the borders of both Hertfordshire and Cambridgeshire and boasts lovely country walks and thatched cottages. The sourcing of really good produce and ingredients is taken seriously; the meat is properly hung; the fish is always fresh; and there is always a roast on Sunday. The entire menu is expertly prepared on the premises and fresh bread is baked daily. The proprietor's son, Jamie Oliver, supplies the wonderful seasonal vegetables, herbs and leaves from his certified organic garden nearby.
The Waterside Inn
Ferry Road
Bray
Berkshire SL6 2AT
(011) +44 1628 620691
For 40 years, diners have been flocking to the picturesque village of Bray simply to visit the Waterside Inn. Today, under the leadership of chef-patron Alain Roux, no other British restaurant can claim to have held three Michelin stars for so long. And, as part of the Relais & Chateaux global fellowship of individually owned and operated luxury hotels and restaurants, the Waterside can boast not only two Relais Gourmand chefs but also the only UK member of the Relais Dessert Association. Unashamedly French, exquisitely executed: every deliciously decadent concoction celebrates the superlative skills of the chefs. Alain Roux's passion for food is matched only by his father's – although as a Master Pâtissier, his enthusiasm for desserts is unparalleled across the UK – and he continues to create food that delights even the most discerning palates. Menus change with the seasons to reflect the freshest and best produce available; diners can choose between full à la carte menu or our Menu Exceptionnel.
Wilton's Restaurant & Oyster Bar
55 Jermyn St.
London, SW1Y 6LX
(011) +44 207 629 9955
Since 1742, Wiltons has been synonymous with exceptional cuisine and service. With over 250 years of heritage and experience, Wiltons has built up an enviable status largely thanks to its proficient staff and suppliers. The Jimmy Marks Room is named after arguably London's best restaurant manager-cum-oyster purveyor of his day. During the war years Mr. Marks, or "Mine Host" as he is fondly remembered, procured exceptional ingredients while others in London found it difficult to find even the simplest of foods. Today, guests still enjoy specialties classically carved tableside from "The Carving Trolley," pre-theater menus, and even exquisite picnic baskets. Each basket is individually packed with the finest and freshest ingredients and includes picnic plates made exclusively for Wiltons by Wedgwood.  Incidentally, baskets are also available "for hire" with food.
FAVORITE PLACES ON THE WEB

World renowned swamp tour

Everything Cajun on the web